My Ecard Story
My ecard story is not so unique to experiences you may be having as an online business owner. Hello, I'm Richard Gorham and I'd like to personally welcome you to this website.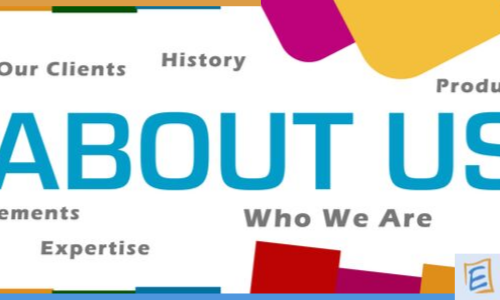 Your first question might be, "Who is this guy and why should I listen to him about how I can improve the quality of my website?"
The answer is simple - what I've learned using ecards, and what we teach our members is simple and it works. 
My ecard story is pretty simple. As I was developing my first of several successful websites, Leadership-Tools.com, I came across a low cost provider who offered a simple, yet effective ecard application that didn't require me to do a lot of coding. 
For a few years, the application worked well and it allowed me to offer ecards on my site that my visitors used often.  My visitors tended to be professionals or leaders of other people and they liked to be able to send ecard to congratulations their employees and peers on a job well done. 

Then, out of the blue, I received an email from the ecard provider saying they were no longer going to be offering their ecard service and it would be shutting down in 3 months. So, I immediately started searching for an alternative resource so I could continue to offer ecards on my site. While I came across several options, I discovered they each had downsides. They were either too expensive, they included annoying advertisements you couldn't get rid of, or they were just too unprofessional looking to put on my site. I was so frustrated that I decided I could do it better myself.
First, I contacted the provider I had been using and asked if he would allow me to take over the business he started, or even buy it from him at a reasonable price. To my surprise, he wouldn't even return my emails. He'd obviously moved on.  So, I decided I would see what it would take to build an ecard system from scratch.
I posted a project to get bids from a reputable freelance company and after a few weeks, I was working on my new online venture, EcardSystem.com. 
It took about 6 months to create the initial Basic ecard application, and about another 6 months to create our Premium version.  To my delight the website generated buzz and our membership started to grow. 
"Sending a free ecard online is a simple way to let someone know that you are thinking of them. Messages of praise, appreciation, recognition, sympathy, support, encouragement, celebration and motivation represent a short list of reasons why visitors to your website will value the opportunity to send ecards to others in their circle of friends. The key to your success is in determining how you can best leverage ecards on your website."

Over time, it became clear our original ecard design needed an upgrade to accommodate more bells and whistles. So we added additional elements such as music/audio clips, video ecards and more flexibility for customization.   
So, that's my ecard story, but there are many others that you can view by reading our ecard customer reviews.  
Adding ecards to your website is a fun and simple way to get visitors more engaged while on your site; it keeps them coming back, and it allows them to share the good news about your site with other people in their network of family and friends. 

Our ecard service is aimed to give you the freedom to customize your ecard system so it works seamlessly with your site.

What makes our ecard application unique is that it is remotely hosted and maintained on our server and under our maintenance. You will never have to write a single line of code or try to install a clumsy CGI program, yet you still enjoy the freedom of maintaining complete control over your ecard application.
With our low-cost ecard system membership, you will have your ecard application live on your site in short order. Your member account gives you all the tools that you need to be up and running quickly.
My Ecard Story | Conclusion
Whether you are a beginner, intermediate or professional webmaster, EcardSystem.com will exceed your expectations in terms of service delivery and quality of content. You have our guarantee. 
At EcardSystem.com, we are proud of the service we offer. We believe that no one is offering the same quality product for such an affordable price.
Subscribe today, and find out for yourself what makes EcardSystem.com so valuable, and how it can assist you in becoming a more effective webmaster. We want to be a key partner in your growing list of valuable online tools and resources.
We look forward to working with you and to helping you improve the quality and performance of your website.
I wish you all the best in your online business. Please feel free to contact me directly if I can be of any further assistance.


 All the best,

Richard Gorham
Owner, EcardSystem.com 
My Ecard Story