Why Add an Ecard System to Your Website?
Ecard System Benefits
Adding our ecard system to your website provides these primary benefits: 
Increase Site Value - Visitors value your website based on their overall experience. For example, do you offer great content, and is your site easy to navigate? If those two things are not already well established then make that your focus before doing anything else.  Assuming you are good to go on both fronts, adding theme-based ecards to your site will further improve the visitor's experience. Surprise and delight your visitors by providing them the option of sharing topical ecards with like-minded people who may also enjoy visiting your website.    
Improve Visitor Engagement - When people visit your site, you want them to stick around for awhile. Ideally, you want visitors to become repeat visitors. Offering ecards is one way to encourage visitors to return to your site, which allows you the opportunity to build a stronger relationship over time. 
Visitor Site Referrals - Every time a visitor sends an ecard to someone they know, your site is being introduced to the receiver of the ecard. Ecard receivers will see a friendly invitation to visit your site, where they can check out all you have to offer, including the option of sending an ecard of their own. The message of the invitation can be totally customized by you. Smart webmasters like you understand that every new visitor to your site increases overall traffic and supports increased rankings in the search engines.
Spread Key Messages - By using ecards strategically, you can extend your reach through your site visitors. For example, if you have a special offer or discount you wish to promote, provide an ecard containing the offer and encourage your visitors to share the offer with their friends and family. Or, lets' say you are seeking to raise funds for a special charity - providing an ecard that invites folks to contribute to a great cause can be a great way to solicit additional donations. Perhaps you want to collect survey data from a large group - using an ecard you can allow visitors to invite others to take part in the survey. Best of all, it doesn't take your visitors much time to send an email to multiple recipients. Visitors can send an ecard to up to 50 recipients all at once!  Examples of ecards for each of the above scenarios can be viewed on our Premium EcardSystem Demo.
Special Features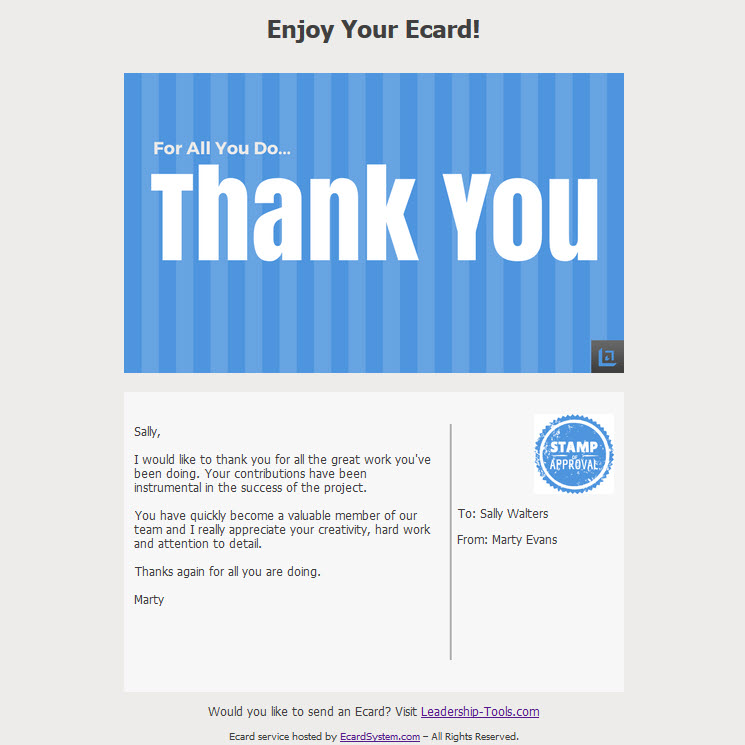 Important features of our ecard system include: 
How Does It Work?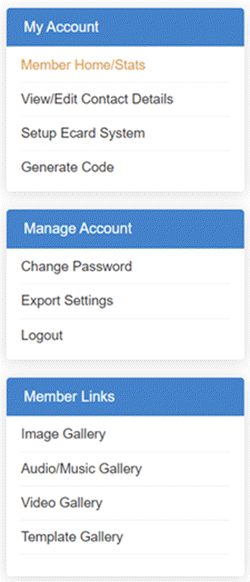 Our customers are constantly amazed at how quickly they can create a fully customized Ecard application and have it up and running on their website.
Creating your Ecard application is as simple as 1, 2, 3.
First, upon purchase you are asked to update your contact information by clicking on the View/Edit Contact Details link.
Second, you click on the Setup Ecard System link to begin creating your customized Ecard application. Don't worry, we walk you through the entire process step–by–step. Detailed explanations are provided by every input field that you will need to complete.
Setting up your Ecard application is important, but it's not difficult using EcardSystem.com. We provide multiple examples of how each box can be filled in. Use our examples if you wish, or edit to suit your own creative style.
You'll have full access to our Resource Galleries. Browse and use any of our free Images or Template. Premium members can also browse our Audio Clips and Video Ecard Galleries. These resources are provided to help you get up and running quickly. You can always make updates later as you create new and exciting ecards in the future.
Third, after you have finalized your ecard setup, you will then click to Generate Code, which provides the HTML code for your Ecard form. Using our HTML Editor, preview how your Ecard form will look on your webpage. Once you are satisfied, simply Copy and Paste the HTML code to your webpage. 
That's it. It really is that simple – but wait, still have questions? Check out our FAQ or submit your question via our Contact Us form.
Finally, let us know when you have your Ecard application up and running. We would love to hear from you and share your success stories with other members!
See What Our Client's Are Saying
Don't just take our word for it...
Listen to what our clients are saying. We invite you to check out our client's websites to see how they are successfully using their ecard system.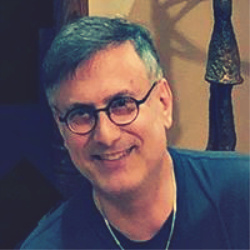 Kevin Nishmas, Owner
BirthdayMessages.net
"I am pleased to offer my full endorsement of EcardSystem.com. I signed up with confidence after a few emails back and forth with Richard. The step-by-step instructions for building the Ecard System and loading it to my site were easy to follow. Richard even provided a final review of my setup just to make sure everything was working perfectly. I now offer a variety of birthday ecards my visitors can use along with all the special birthday messages provided on my site. Visitors to my site immediately started using my new ecards, so I'm a very satisfied customer."

- Kevin Nishmas from BirthdayMessages.net

"Ecard System is specially designed to take the 'scary' out of web design, something very important to a person like me who is clu
eless about all things tec
hnical. Incredibly, my Ecards were up and running with very little effort on my part!"
- Charis, Owner of BoliviaBella.com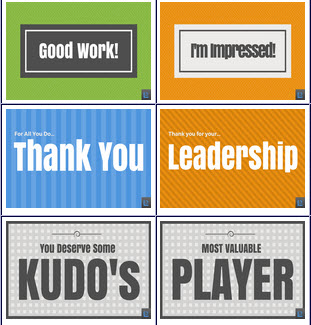 Live Example
"Check out this live example at Leadership-Tools.com. With our Premium version you can add Music Clips to your ecard images. You can also add Video ecards to the mix. Our premium version includes additional features that include: Scheduling Date & Time that ecards are received, as well as sending ecards to an entire group of receivers at the same time. All this and more!"
Let's Get Started
EcardSystem.com is here to help you add value to your website, encourage visitor engagement, and improve the overall experience . 
We value our clients and are committed to delivering quality service and support. We are so confident in our ecard system, we offer a 60-Day No-Risk Guarantee.
Sign up today, we'll have your new ecard system up and running in no time. 
To your success,

Richard Gorham
Owner, EcardSystem.com