Visitors Will Love Your New Ecard System!
Why Add an Ecard System to Your Website?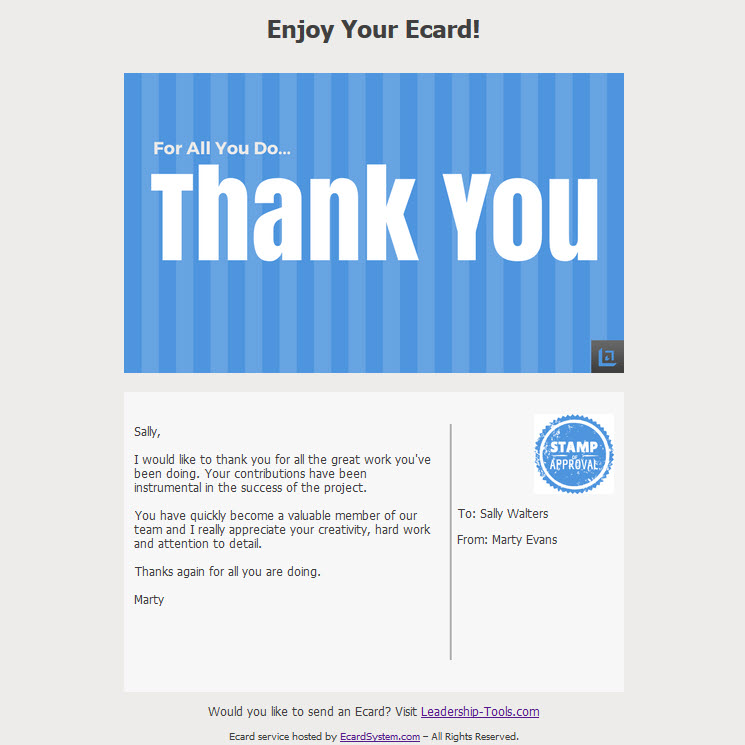 It's Easy & Fun - we provide webmasters with a fully functional, 100% customizable ecard application that works with any website. Set up is easy and you'll enjoy the creative process.
Free Resources - Members enjoy a full library of free Ecards, Audio and Video Clips to get you started today.
Surprisingly Inexpensive! – No other ecard application offers so much value for such a low price. See pricing details.

No Confusing Scripts -  You don't need to know anything about coding or programming. Our ecard system tells you exactly how to build the application and we provide you with the complete HTML code – all you do is cut and paste the code to your webpage and your ecard application is quickly up and running.
No Annoying Ads - Our ecard application is 

Ad-Free

. The only ads you'll ever see are ads that you decide to put there yourself. You are in full control.
Step-by-Step Tutorial - we take you by the hand and show you exactly how to build your customized Ecard application.
OUR SERVICE AND PRODUCT IS 

GUARANTEED

.
How Does It Work?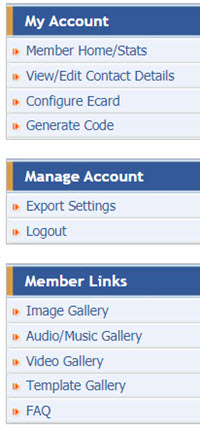 Members are constantly amazed at how quickly they can create a fully customized Ecard application and have it up and running on their website.
Creating your Ecard application is as simple as 1, 2, 3.
First, new members are asked to update their contact information by clicking on the View/Edit Contact Information link.
Second, you click on the Configure Ecard link to begin creating your customized Ecard application. Don't worry, we walk you through the entire process step–by–step. Detailed explanations are provided by every field that you will need to complete.
Configuring your Ecard application is important, but it's not difficult using EcardSystem.com. In fact, we do all the heavy lifting for you - we even provide multiple examples of how each box can be filled in. Use our examples if you wish, or edit to suit your own creative style.
Third, after you have finalized your ecard configuration, you with then click to Generate Code, which provides the HTML code for your Ecard application.
You can preview how your Ecard application will look on your webpage by viewing it in our HTML Editor. Using the Editor function you can make any additional tweaks or edits you want before uploading the code to your website.
That's it. It really is that simple of a process – but wait, that's not all you get.
You'll also have full access to our Member Resource Galleries. Feel free to browse and utilize any of the tools you want in our free Image or Template Galleries. Premium members can also browse our Audio and Video Galleries.
These resource links are provided in an effort to help you get up and running quickly. You can always make updates later as you create new and exciting ecards in the future.
Got a question? Check out our FAQ link to find your answer, or submit your question via our Contact Us form.
Finally, let us know when you have your Ecard application up and running. We would love to hear from you and share your success stories with other members!
Ecard System Members In Action
Setting up your ecard system is easy. Our step-by-step tutorial assists new member in getting their ecard system working on their site in 20 minutes or less.

BASIC SYSTEM
"I am pleased to offer my full endorsement of EcardSystem.com. I signed up with confidence after viewing the video instructions. Even as a website novice, the step-by-step instructions for building the Ecard System and loading it to my site were easy to follow. Richard was very supportive to help me get it done correctly and fast. I have my ecards page filled with my chocolate images and look forward to pleasing my visitors with the ecards. I'm a very satisfied customer."

Gloria from Everyone-Loves-Chocolate.com

"Ecard System is specially designed to take the 'scary' out of web design, something very important to a person like me who is clueless about all things technical. Incredibly, my Ecards were up and running with very little effort on my part!"
- Charis, Owner of BoliviaBella.com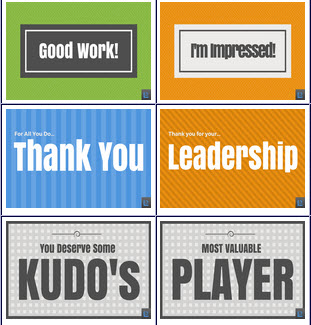 PREMIUM SYSTEM
"Now you have even more bells and whistles with our PREMIUM version of EcardSystem. Check out a live example of our enhanced ecard application. With our Premium version you can add Audio or Music to your ecard images. Also, you can add Video ecards to the mix. Premium membership includes additional features that include: Scheduling Date & Time that ecards are received, as well as sending ecards to an entire group of receivers at the same time. All this and more!"

R. Gorham
Check out how Leadership-Tools.com is using our Premium Ecard System.

Ecards Help Drive Traffic
Learn how our ecard system provides more than just a quality, totally customizable, ecard application for your website.
We realize that serious webmasters are constantly seeking innovative tools and resources that allow them to provide added value to their visitors, and at the same time attract an increasing number of targeted visitors to their website.

EcardSystem.com is dedicated to providing website applications that effectively address both issues - adding value and increasing traffic..
Our one-of-a-kind Ecard System allows you to enhance your website by providing visitors with the opportunity to send unlimited, customized ecards to their friends, family, co-workers and business associates.
Webmasters can now easily offer an Ecard service to their visitors. Our unique web application is hosted on our server, which means that you avoid having to deal with writing any confusing code, and you are not required to install CGI scripts or executable programs.
That's right, let us do all the heavy lifting. Your time is better spent on creating quality content and products for your customers.
Once you become a member you will immediately be taken through the easy process of configuring your customized Ecard System for your website.
Choose one of our attractive templates, or totally customize the look and feel to present your ecards in any way you desire. Whether you choose to offer 5 ecards, or 40 – it's totally up to you. The Member's section of EcardSystem.com is where you are in complete control.
Regardless of your skill level - whether you are a total newbie or a highly experienced webmaster, you will find our ecard system application easy to apply.
So, are you ready to get started?

One More Thing...
EcardSystem.com is here to help you build your online presence, as well as your bottom-line.
We value your business and are committed to delivering quality service and support. We are so confident in our ability to add value to your website, we offer users an Iron-Clad, No-Risk Guarantee.
Discover what makes this ecard system so valuable to webmasters, regardless of your skill level.
To your success,

Richard Gorham
Owner, EcardSystem.com