Ecard Customer Reviews
Read ecard customer reviews from our members to learn how offering ecards has helped improve visitor engagement and increase the overall value of their website.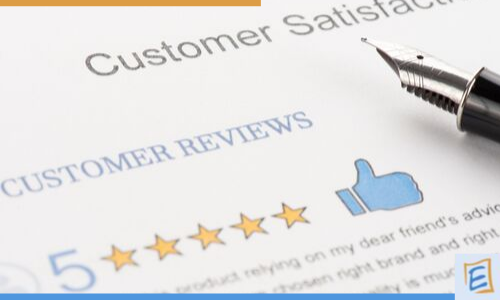 Quality testimonials from our members are a gift that keeps on giving. We encourage our members to share their experience in using our ecard application to help other site owners who may be sitting on the fence, not quite ready to give EcardSystem.com a test drive. 

What's in it for our members? Providing honest, direct and insightful ecard customer reviews not only provides prospective members with the confidence to take a step forward in their quest to improve their site, it also allows us to highlight our member's online success. 
You see, there is a law in marketing that says "when you give your name and support to another, you are getting free recognition of your own name as well".
We will only highlight honest ecard customer reviews and we provided links to our member's website so readers can view how our ecard system is being customized in a variety of ways.
"Thank you so much! You have an amazing product that has made my website many times more engaging for my visitors than I was expecting it to be. Especially for the price... I have told others about EcardSystem.com and will continue to refer you!"
- Michelle Lafitte

That way, you get to see real examples that live on real websites. You get to check out the various designs; assess the overall quality of the customer experience, and who knows - you may want to reach out to one of our members and decide to exchange links or form a joint venture of some sort.
Without a doubt our ecard service is unique. You don't see a lot of sites that offer ecards directly from their website because other systems do not allow their ecard application to be fully customized to look like it naturally fits with your existing website. So consider taking a test ride and let us know what you think.
In the meantime, check out these informative ecard customer reviews. 
Ecard Customer Reviews

Bruce Callahan
"I am DELIGHTED with your system!  Thanks for being so patient and bearing with my total inexperience with these type of things. I'm used to using a pencil, not a program. You have been so helpful and responsive and patient.

I am so excited about the dimension, flexibility and marketing potential this system brings to my website. Being able to create my own unique Ecards, unlike anything else offered on the Internet, and offer them without the clutter of all that tacky advertising on so many other ecard applications available is truly a valuable benefit that sets EcardSystem.com apart from all others.

I am REALLY pleased. It's rare to meet someone who walks their talk & does what they say they will as you have."

Charis Barks
"I'm loving every minute of the creative process involved in designing a website, but I always need a guiding hand and clear instructions when it comes to the technical aspects. Ecard System is specially designed to take the 'scary' out of web design, something very important to a person like me who is clueless about all things technical. But it's also perfect for web experts because it does allow you to adjust the coding in an endless number of ways. In just a few (really few!) steps the system creates all the code you need and all you have to do is cut and paste! Incredibly, my Ecards were up and running with very little effort on my part!
I love the fact that as a member I am also given access to a lot of other website tools so I can learn how to attract more traffic to my site. Ecards are just the tip of the iceberg
Now, I have to put in a word about Richard Gorham himself. Richard was extremely quick to respond to questions I submitted and guided he me through the process, patiently explaining all I needed to know. He really took all the time necessary to be sure I understood and actually learned to do all the steps myself. To fellow SBIers, Richard really is a great example of how members of the SBI community go the extra extra extra mile for each other! I recommend EcardSystem.com to everyone! 

Cinthyia Beam
"I am so pleased with the look and presentation of my ecard system - I really love this product. My visitors are living proof that is makes people smile.

Adding a customized EcardSystem to my website was much easier than I expected it would be. The tutorial and the step-by-step explanations are terrific!

I love the fact that when my visitors are making use of my ecards, they are also 'spreading the word' about the existence of my website. This is a great viral marketing tool for increased website traffic.

Most importantly, the price is surprisingly inexpensive and I enjoyed the process of creating my ecard system. It feels very rewarding when people tell me how much they appreciate the free ecard service available on my website. Thank you!"

Share Your Ecard Experience
We want to hear from you also. Please provide your comments and feedback using the form below. Be sure to include your first and last name, website url, and details about how your website has benefited from our ecard service. If you have a photo or audio clip you're will to share, that would be greatly appreciated.
In addition, feel free to share any recommendations on how our service can be improved. We value your input.
Remember folks, providing ecard customer reviews is a win-win proposition. Don't be shy. It can result in traffic to your site and perhaps spark the beginning of a new online professional relationship. 
Sharing your success with others is a great way to "help and be helped". 


To your success, 

Richard Gorham
Owner, EcardSystem.com 
Ecard Customer Reviews