Music/Audio Gallery | Free Music Sound Clips
A variety of music sound clips are available to our Premium Members of EcardSystem.com. Adding background music or audio clips to your ecard images can enhance the impact of your customized ecards.   
Premius Members of EcardSystem.com recognize the importance of how music can support and strengthen the message they wish to send to their target audience.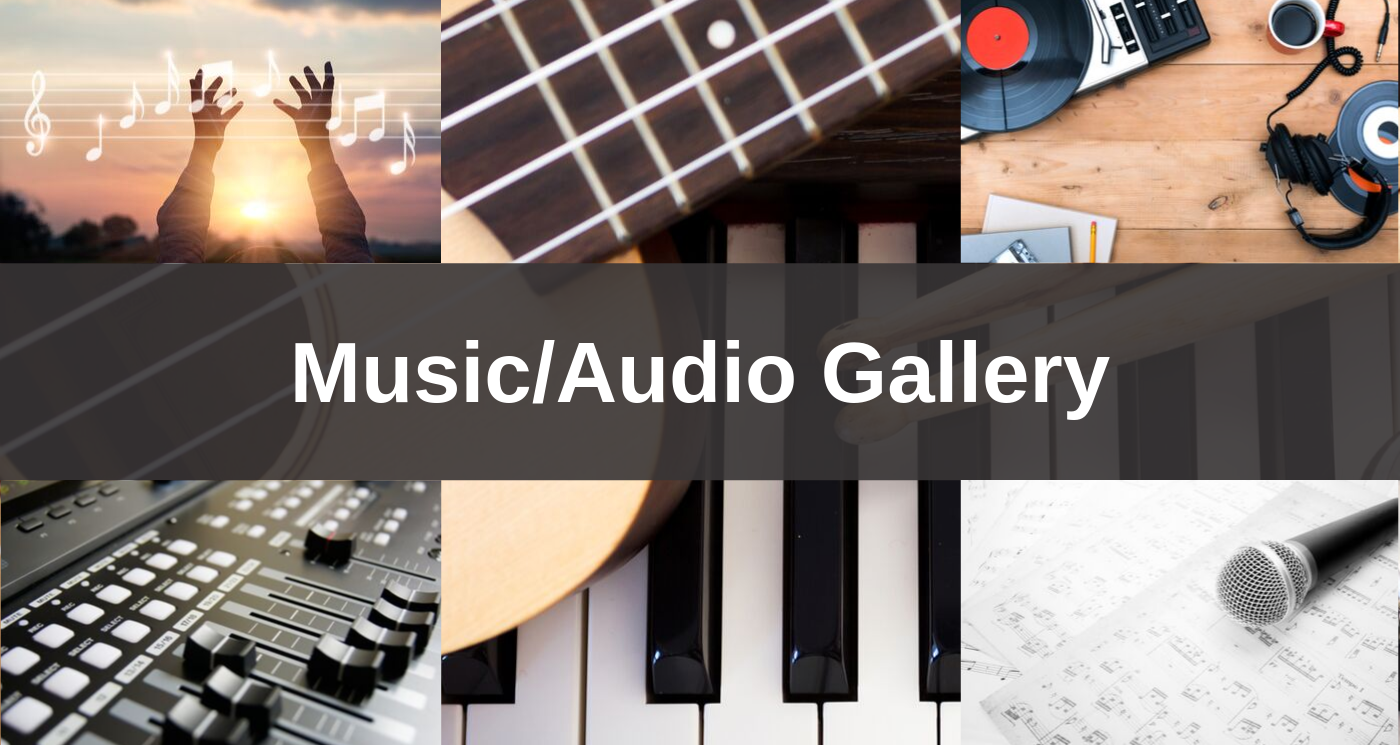 Go to Examples of Free Music Sound Clips
New visitors may ask themselves, "Why would I pay more to add music or audio clips to my ecard images?"
The answer is simple... but to fully understand, go to your nearest television and select a channel that is showing a commercial. It doesn't really matter what the commercial is. The simple fact that you are watching that commercial means that a business owner has made the decision to invest heavily in the creation of sending that message. 
That same business owner has no doubt spent countless hours (or paid a pricey consultant to do the same), to craft a very specific message to convince viewers to buy a certain product or service. Every commercial running today is working overtime to connect to your heart, mind or soul in some way to make you take action. 
But the words are not the reason we want you to watch that commercial. As you watch the images and hear the words, listen to what's playing in the background. Yes, THAT is the reason you should consider adding music sound clips to your ecard images.
Background music can significantly enhance the power of your message, so it's important that you choose music that fits nicely with the mood and emotion that you want the receiver of your ecard to feel. This is really important - we cannot overstate the importance of offering music sound clips that will help to sell the message of your product or service. 
Below you can listen to a small selection of music clips that we offer to Premium EcardSystem Members:
Examples of Free Music Sound Clips
Using audio or music sound clips to enhance the message of your image ecards will positively increase effectiveness of the ecards you offer to your visitors. 
Music is regularly used in advertising messages to enrich the viewer experience. You should understand that the background music you select may be the single most stimulating component of selling your message. 
One of the reasons commercials love to use music is because a simple music sound clip playing ever so softly in the background has the ability to evoke a range of emotions, which can be the primary reason for someone to take action and buy your product or service. .

These are just a few of the music sound clips available to our premium members...

(Click the Play button to hear a music sound clip)
Smooth
All The Same
Andine
ASAP
Bakers Dozen
Beekeeper
Berleo
Blind Irony
Bossa Night
Changing Lanes
Coming Along
---
World
African Anthem
Boulevard
Ariaba
Da Reggae Mon
Baila
Deutschland
Bavarian Fest
Jamaican Rain
Blackbird
Jambudvipa
---
Positive Aspirations
Bionic Network
Down Time
Blissfully Unaware
Drive South
Breeze
First Look
Brighter Days
Free Fall
Cresting Over
Gathering Time
Premium Members of EcardSystem.com quickly come to realize the power of adding music to their ecard images. Music clips have the unique ability to help sell your message. Music alone can tell a story, but combined with a powerful image, you can convince your target audience to take action.
So, the next time you're watching TV or going to the movie theater, pay attention to the message that is being communicated to you in the background. Listen to the sound effects or the music is assisting the spoken word and the imagery. They all go together to send a more powerful message, and that is why you should consider adding music or audio clips to your ecard images.  
For new members who are not entirely sure of how to create their own unique images, don't worry. As soon as you become a new member we will introduce you to tools and resources that will enable you to create ecards that will speak directly to your target audience.
Webmasters that Join Today, receive immediate access to member benefits. Premium members can select from our library of music sound clips to enhance their ecard images.
Looking forward to seeing you in the Member's area.
To your success, 

Richard Gorham
Owner, EcardSystem.com 

Music Sound Clips